Finally, after a year of rescheduling due to COVID-19, the BSC Expo came back last week and showed us the latest and most popular LED lights and accessories.
Prolight Direct gave us a show
We visited Prolight Direct's stand who had a brilliant setup.  It was great to talk to them in person about products including the new Mosaic RGBWW light panels from Aladdin. Their fast changable LED compounds allow you to replace small LED parts on your panel, without replacing the whole panel – very efficient. We also had a play with Connect ETX4 transmitter with the Control 1 Kit from Exalux. With more LED lights using wireless DMX, effective solutions to controlling your units flexibly is something we love to know about. We were also keen to have a look at the CRLS kits from Lightbridge which have been proven to be increasingly popular this year with our customers. We are interested in looking to add the Diffusion 0 to our CRLS kits once it's been released.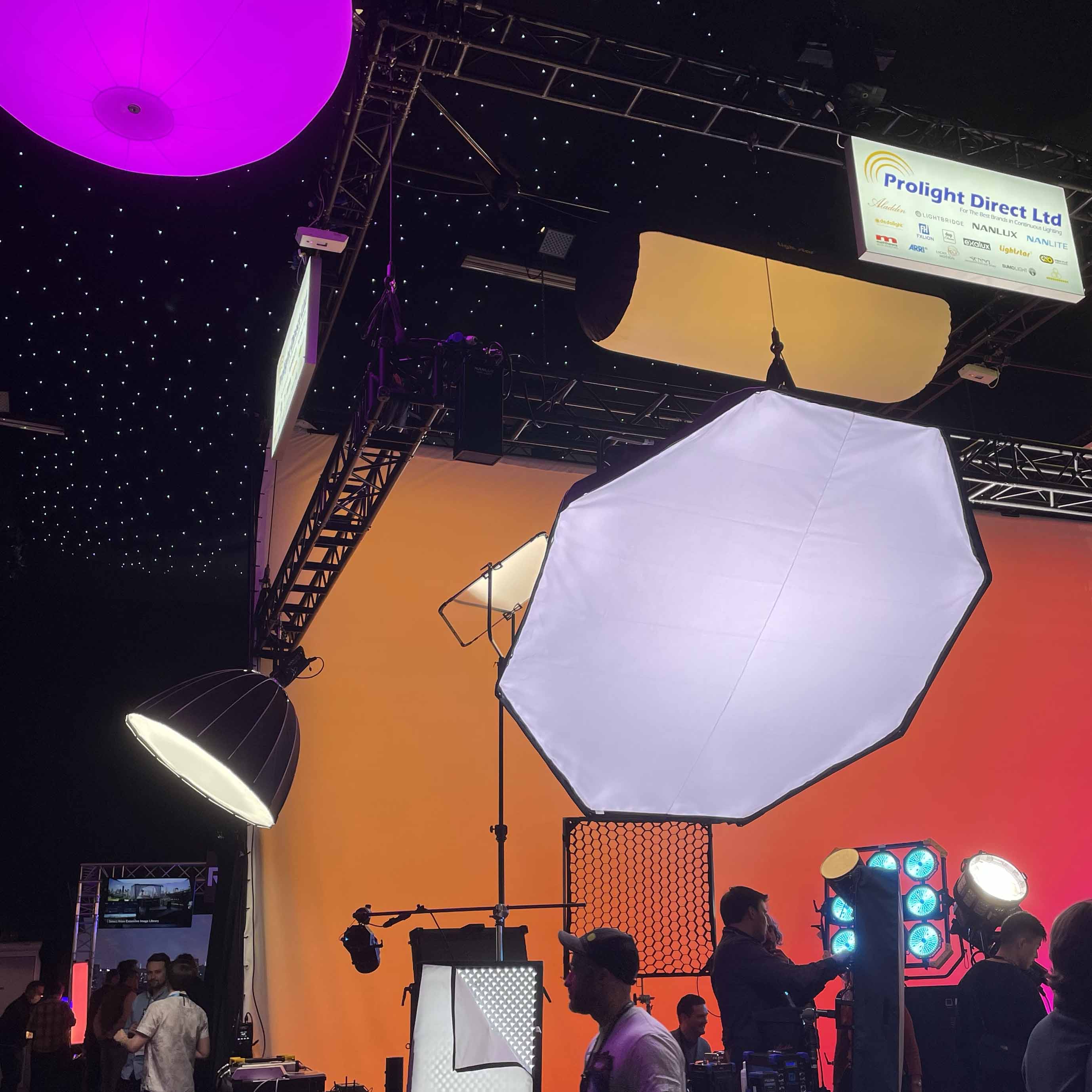 Continuing the search for the best power solutions
LED lights have been growing brighter and more powerful as proved by fixtures like the Nanlux Evoke 1200 and LS Aputure 1200D Pro. However, it's difficult to find good power solutions for external shoots. Therefore, we are always searching for batteries that can keep up with the constantly evolving LED lighting technology. On the Octica stand Spencer presented to us the Revolt AC generator. This 5kw power solution is still in development but has a lot of potential. We're excited to see what this product can offer for all of your powering needs.
Singing in the rain with the Creamsource Vortex 8
We're a big fan of the Creamsource Vortex 8 and was pleased to find it on LCA's stand. The 2 x 1 RGBW system bragged its IP65 rating by being being set up under a waterfall. Nothing pleases a gaffer more than a punchy, water resistant light that can survive the British weather. As well as its weather resistance, the light produced an impressive punch with 8 sections of the panel in different colours – hence its name. We believe it's one of the best LED panels currently out there.
We have to mention Matthews' 5″ Pocket C- stand at Cirrolite's station. Look how cute it is! Perfect for a Finger and Dot Kit like those we have available for hire.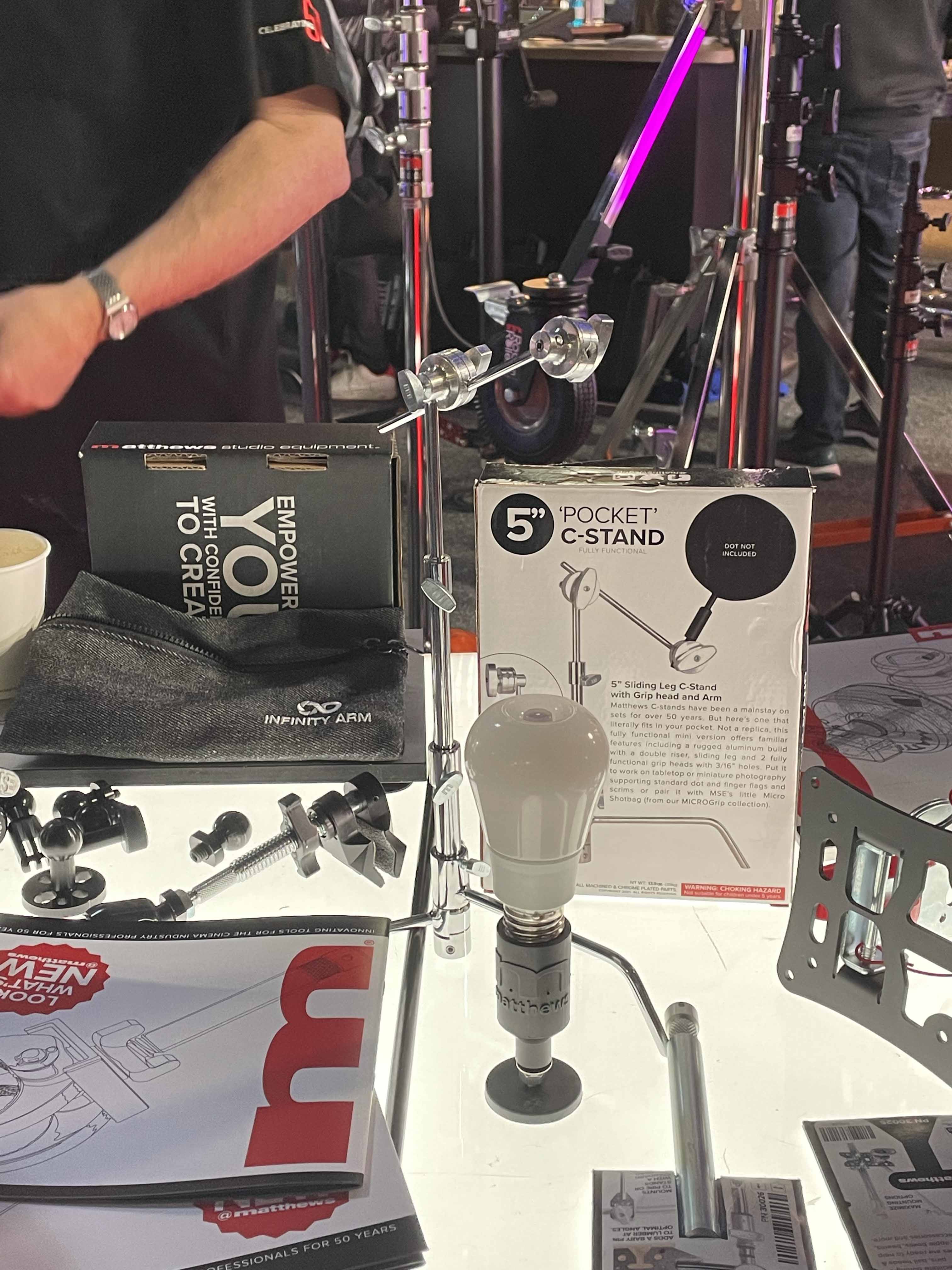 Catching up at the Prince Albert
After absorbing all of the lighting tech, we headed to the usual place after the show – the Prince Albert pub. There we got together over a pint (or two!) with friends and colleagues, including the cinematography students from the NFTS who visited us last week. It was brilliant chatting to so many people, especially after such a long time of social restrictions. We hope to see you all next year at the BSC Expo 2023!