Roll up, roll up for the future of flexible LED lighting!
The CL42 is the Carpetino's bigger LED cousin
We've offered flexible LED fixtures for a while. But now Carpetlight have changed the game with a set of foldable, twistable, go anywhere lights. The  CL42 is the medium fixture. It weighs only 850grams, but still gives you over 12200 lumens.
896 LEDs on completely flexible textile base
The LEDs on these lights are sewn in position with high tensile threads that are much more flexible than the copper wires other products use. They are then covered with a tough diffusion layer that delivers soft, even light. Then this LED sandwich is backed by super-strong, waterproof and rip-proof fabric, as used in parachutes! Every one of these lights is handmade in Germany.
A new dimension in LED lighting
You can do some pretty clever things with the CL42 and it's smaller cousin, the Carpetino. Twist it around a stand or pole, velcro it to the ceiling, hang it out a window if you want to. These lights offer so many creative possibilities but we wouldn't have chosen them as #newgreenkit if they weren't also a really reliable, high performance low-energy light.
Fully tuneable, dimmable and delivering a CRI of 96 these lights are more than up to the daily challenge. Use the foldable frame and the snapgrid supplied to turn this into a really useful LED panel.
CL42 comes with a complete kit of accessories
As you'd expect from Carpetlight, you get a full range of accessories with the CL42 all neatly stored in a robust and eye-catching red case . The snapgrid is from DOP Choice, the Rolls Royce  of accessories. The kit also includes a softbox, folding frame, skirt and harness. There's a separate battery plate for a Vlok battery and a dimmer control.
The CL42 is really quick to set up, and derigs in seconds.
Bi-colour from 2800k-5600k
120 degree light spread
12200 lumens from 170 watts of power
Passive, noiseless cooling
Handmade in Germany
Temperature:
Bicolour
Weight:
.850Kg
Dimensions:
1220x630mm
Manufacturer:
Carpetlight
Battery Option:
Yes - Vlok
Silent Operation:
Yes
Other Specs:
Battery or mains powered
896 LEDs
Light area 1120x550mm
3500lx at 1m
DMX - 2 channels, brightness and CT

Hire Includes:
Fully accessory kit includes:
DOP Choice snapgrid, Folding frame, Softbox, Skirt, Ballast, Dimmer, vlok battery plate, iec cable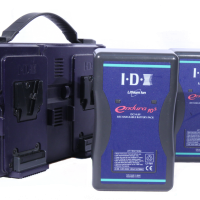 The low energy draw of our green lights mean that many will run off batteries. We have a range of batteries that make our lights an even better choice when you're shooting away from a power source.
Request a callback from Greenkit about CL42 Carpet Light – the medium one
Simply fill in the form below and we will call you back
×
Email Greenkit about CL42 Carpet Light – the medium one
Simply fill in the form below and we will get back to you.
×
Tell someone about the CL42 Carpet Light – the medium one
Simply fill in the form below and we will email a link to this webpage to your colleague/friend.
×
Web Design by INDIGO Concept