Flexible LED lights are really useful tools
We know LED flexible lights – we have some of the best of them. But now Carpetlight have rolled onto the scene with a family of foldable, scrunchable, go anywhere lights. The Carpetino Carpet Light  is the smallest. It weighs in at only 200gms but the Carpetino still gives you a lit area of over 145cm, equivalent to a 1'x1′ square flexilight.
Carpetino Carpet Light – small but perfectly formed
The 288 LEDs in the fixture are embroidered in position and the super-strong threads that connect them are much more flexible than the copper wires used in other products. The LED carrier cloth has a tough diffusion layer that gives a soft even light across the surface. The whole thing is then mounted to a super-strong backing made of ripcord, as seen in parachutes. These lights are handmade in Germany which explains this close attention to every detail.
Handcrafted, high quality lighting
We love this painstaking approach to production and we're sure that the Carpetino and its larger siblings the CL42 and the CL21 will be really handy additions to your lighting list. It's lovely to have a new toy, particularly a flexible LED one, but these lights are no gimmick. The Carpetino and its siblings are also supremely functional LED panel lights. You know they have to be to make the cut as #newgreenkit.
Fully tuneable, dimmable and delivering a CRI of 96 these lights are flexible LED workhorses. Stick them, drape them or mould them if you need to. Need a rigid panel light? Just use the frame that comes in the kit to make the Carpetino into a smooth, rectangular fill light at any angle you want.
Carpetino – everything you need out of the box
As you'd expect from Carpetlight, you get a full range of accessories with the Carpetino all neatly stored in a rigid and eye-catching red box of tricks. The snapgrid is from DOP Choice, the gold standard in accessories. The kit also includes a softbox, folding frame, and harness. The dimmer doubles up as a battery plate to carry a single vlok battery. There's also a AC cable with a 5m extension cord if you want to run it off the mains.
The Carpetino sets up and de-rigs in seconds
When you're done the Carpetino Carpet Light takes seconds to derig, unplug and stuff in your carry on bag! If you don't believe us, watch this. 
Bi-colour from 2800k-5600k
120 degree light spread
2400 lumens from 50w power
Passive, noiseless cooling
Handmade in Germany
Temperature:
Bicolour
Weight:
.2Kg
Dimensions:
600x230mm
Manufacturer:
Carpetlight
Battery Option:
Yes - Vlok
Silent Operation:
Yes
Other Specs:
Battery or mains powered
288 LEDs
Light area 560x170mm
1100lux at 1m
DMX - 2 channels, brightness and CT

Hire Includes:
Fully accessory kit includes:
DOP Choice snapgrid, Folding frame, Softbox, Dimmer/vlok battery plate, 5m 13 amp extension cable, harness,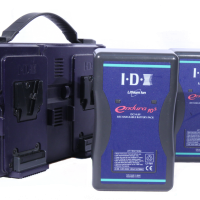 The low energy draw of our green lights mean that many will run off batteries. We have a range of batteries that make our lights an even better choice when you're shooting away from a power source.
Request a callback from Greenkit about Carpetino Carpet Light – the tiny one
Simply fill in the form below and we will call you back
×
Email Greenkit about Carpetino Carpet Light – the tiny one
Simply fill in the form below and we will get back to you.
×
Tell someone about the Carpetino Carpet Light – the tiny one
Simply fill in the form below and we will email a link to this webpage to your colleague/friend.
×
Web Design by INDIGO Concept