CL21 is not too big and not too small
Fitting between the teeny tiny, Carpetino and the CL42, the CL21 Carpet Light is a great mid size LED light panel. The light weighs just 400gms, but still gives 7900 lumens of great quality soft light.
We've offered flexible LED fixtures for a while. But now Carpetlight have changed the game with this set of foldable, twistable, go anywhere lights. We think you'll find the CL21 useful pretty much anywhere.
LEDs on completely flexible textile base
As we've come to expect from Carpet Light, these fixtures are great quality. The LED diodes are sewn onto the backing with high tensile thread; so much tougher than the usual copper wire. The LEDs are then sandwiched between two layers of fabric. The top layer is a tough diffusion that delivers soft and even light over your subject. Then the backing is made from super-strong rip and waterproof fabric – the same kind they use in parachutes. So, the CL21 Carpet Light and its cousins will stand up to pretty much any situation on set. We love that each of these lights is handmade in Germany, which explains their top of the range quality.
Changing the dynamic in LED lighting
The Carpet Light range offer so many creative possibilities because they can be folded, rigged on a frame, hung overhead or twisted round a stand or an awkward corner you need to light. We know you can thing of clever ways to light with them we haven't even thought of. But, we've chosen them as #newgreenkit because they are also a really reliable set of high performance, low energy lights. Fully tuneable, dimmable and with a quick battery option they are a cinch to set up and derig ready for the next shot.
CL21 comes with a complete kit of accessories
As you'd expect from Carpetlight, you get a full range of accessories with the CL21 all neatly stored in a sturdy, smart red case. The included snapgrid is from DOP Choice, so you know you're getting the best. Also in the kit are a softbox, folding frame, skirt and harness. There's a separate Vlok plate and a dimmer control giving you so many options.
If you're not sure which of the Carpet Light family to choose, give us a call, and we'll talk you through the options. Even better come and see for yourself.
Really useful 645x400mm size
576 high quality LEDs with +96 CRI
Carpet Light quality build
Full kit with all the accessories you need
Vlok battery compatible.
Temperature:
Not set
Weight:
0.4Kg
Dimensions:
645 x 400mm
Manufacturer:
Carpetlight
Battery Option:
Yes - Vlok
Silent Operation:
Yes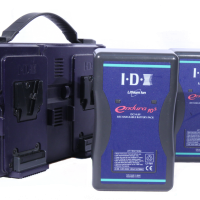 The low energy draw of our green lights mean that many will run off batteries. We have a range of batteries that make our lights an even better choice when you're shooting away from a power source.